Bearcat Jam
---
2020 has sucked, there's not other way to say it. The NBA season was cut short and inconclusive along with all professional sports. To make matters worse the UC Bearcats along with every other college basketball team were stopped dead in their tracks just days before the official NCAA tournament seeds were announced. This left Bearcats players and fans alike, wondering "what if."
I didn't get my full fix of basketball because of the stoppage and if you feel the same way, you'll agree, we all need TBT and Bearcat Jam, they're our last hope for basketball in 2020.
What is TBT?
TBT stands for The Basketball Tournament and is a 5-on-5, 64-team, single elimination tournament where teams play for $2 million. Each game of The Tournament is played with Elam Ending rules. What this means is that at the first dead ball after the four minute mark in the fourth quarter, the game clock shuts off. A Target Score is set by adding seven to the leading team's score. The first team to it wins. TBT has been around since 2014 making this their 7th tournament. Every year it's gotten bigger and better and is televised live on ESPN. It features professional basketball players, with college alumni teams, international basketball stars, ex-NBA players, future NBA players and others.
What is Bearcat Jam?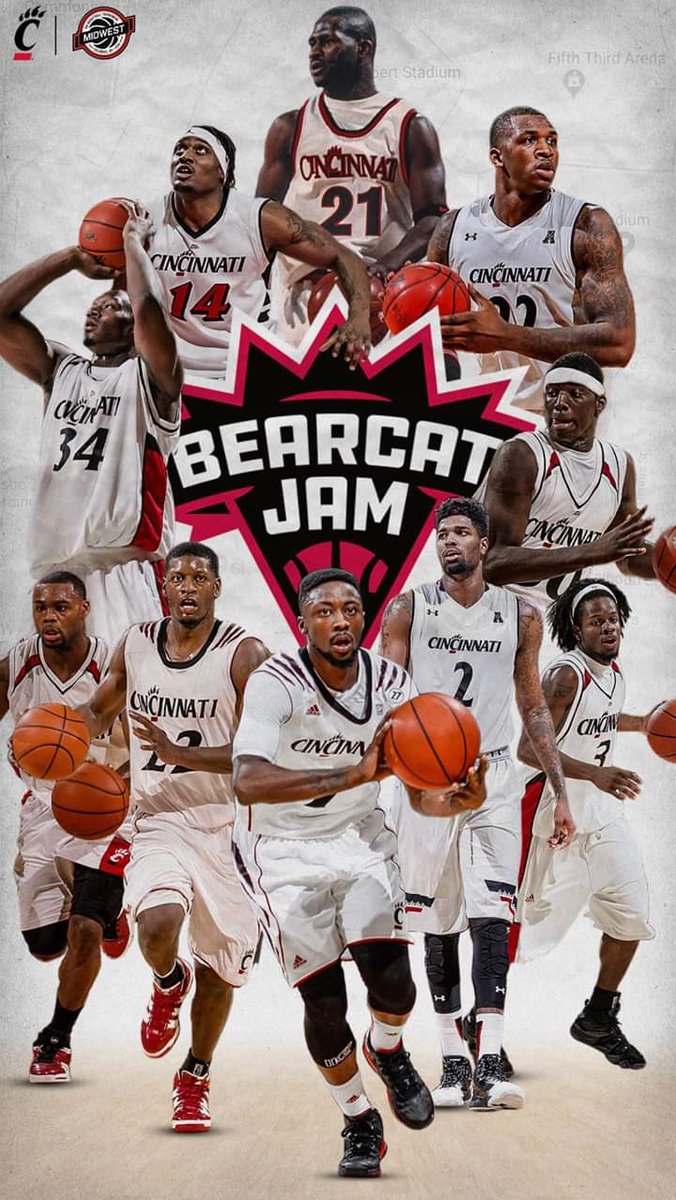 Bearcats Jam is a basketball team coached and put together by former UC standout Melvin "the Helicopter" Levett. In 2018 he put together a squad of mostly former UC basketball players and called it the Bearcat Jam and competed in TBT. That year Bearcat Jam was defeated in the first game by the Texas Tech alumni team, The Matadors. Levett's trying to makes sure the team gets back to TBT this year and really compete.
Mel was kind enough to do a phone interview with me recently to talk TBT and Bearcat Jam.
Q. Why did you start Bearcat Jam in the first place?
"I treat this thing like my baby. I'm just trying to bring family back together with unity throughout the history of the program. I represent UC no matter what and I want other guys to do the same. We can make awesome fanfare by competing in TBT."
Q. How would you describe the 2018 experience?
"It was exciting. The build up, the behind the scenes stuff with organizing the team was great. I'd call it a success but would have liked to been more competitive, having more time to practice together would have been good or even have a training camp like some teams did. The players put the time in to make it happen and I really appreciate that but we're ready to expand on the experience and be competitive."
Q. What makes this year's team better than 2018?
"We had the talent in '18 but got a bad match up. We're looking to create mismatches this year with dominate big men with a strong focus on a scorer that's an outside threat. We're looking to punish people."
Q. Can you say who you're in talks with to join the team this year? I saw Kenyon Martin has signed on as an assistant coach and Deberry has commited to play again.
"We're looking to mix it up with bringing the past and recent history together. Deberry is in along with some other guys I haven't announced yet but Cane Broome, Justin Jenifer, Dion Dixon, Octavious Ellis, Rashad Bishop, and Jaevin Cumberland are all in talks to join the team although nothing is official yet."
Q. How do teams become eligible?
"There's a couple different factors that go into it. It's based on the strength of the roster, you know, who you have playing for you and do you have NBA influence, as well as reliability, will you show up and play with who you say is going to play? But fans play a big part of it. TBT selects teams that have a large fan based registered on their site."
Q. Ok, so is Bearcat Jam eligible right now? What do you need to do to become eligible?
We still have to fill out the roster, but we'll have some new announcements coming soon. The biggest thing is for fans to support us.
Q. What can Bearcats fans do to support Bearcat Jam?
We need them to sign up to support us at thetournament.com. It's very easy, its free, it takes just a couple of minutes to become a fan and TBT won't send you a bunch of junk emails. The more fans we have sign up to be fans of Bearcat Jam the better chance we have of becoming eligible. We already have more fans than some teams that have full rosters so Bearcat Nation has already started to support us and I appreciate it but there's still work to do. We'd like to build this thing so we have regional games in Cincinnati.
In my opinion the best part of watching Bearcat Jam play in 2018 was the dynamic between players from different eras. Deonta Vaughn running the pick and roll with big man Coreonta DeBerry was pretty fun. The same for having Cashmere Wright and Yancy Gates back on the floor together. Can you imagine watching a Justin Jenifer alley-oop to Deberry for the slam? How about a Ellis kick out to Jaevin Cumberland stepping into his shot to knock down a 3? That would be fun.
What's even better about this is once eligible, they'll play in Columbus and this year's championship will be played in Dayton, both easy commutes to go watch the team. A group of friends and I went to the game in 2018 that was played at Capital University (Columbus) and had an absolute blast. Tickets are very inexpensive.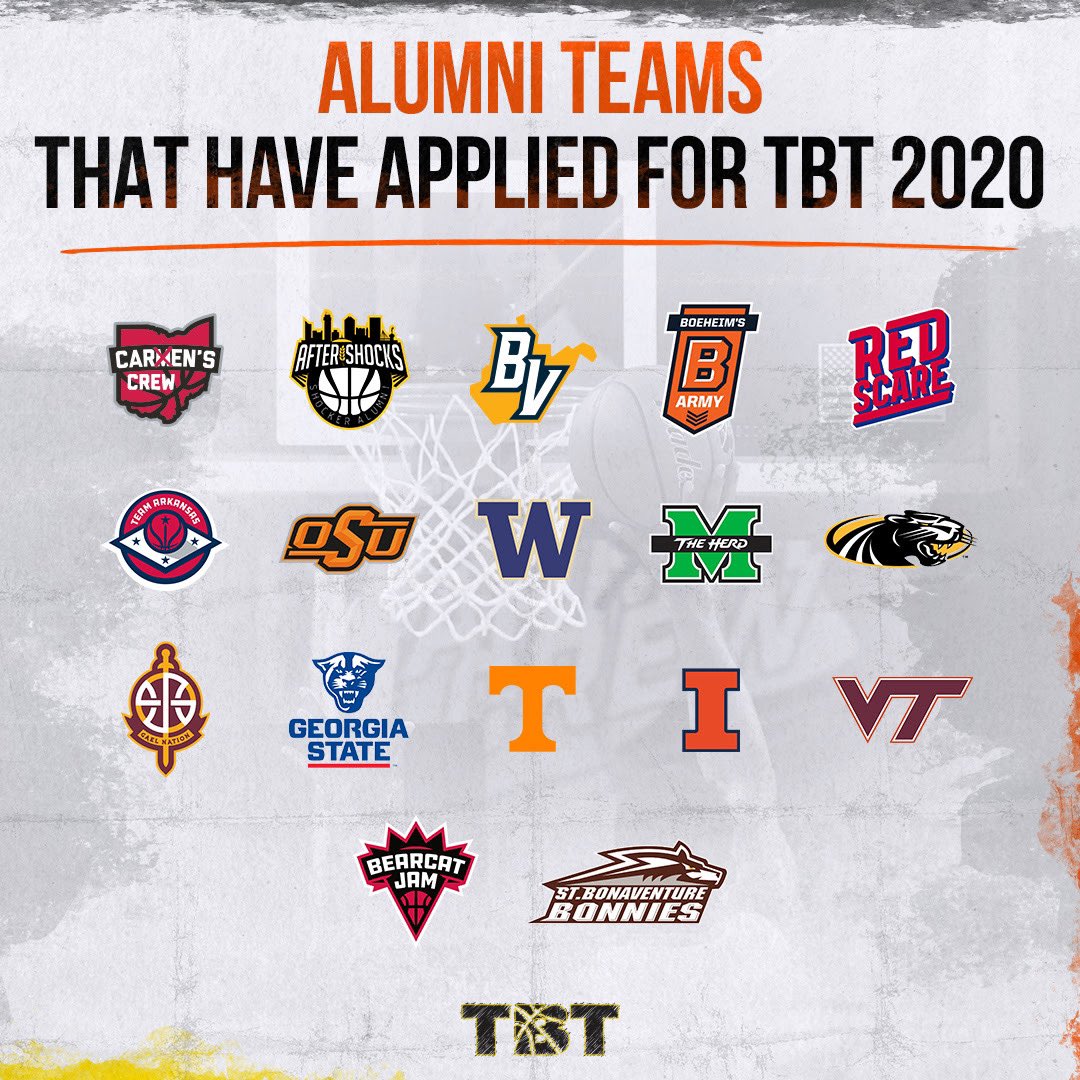 Bearcat Jam isn't the only alumni team. Ohio State, Dayton, West Virginia, Marshall, Syracuse, Oklahoma State, Arkansas, Clemson, Purdue, Tennessee, and Florida State all have teams looking to make TBT. We can't let the fans of those programs show up and support their alumni and Bearcat Nation not do the same.
What You Need to do Now
(This is important!)
1) I'm a support of Bearcat Jam as you can see from the screenshot above.
– You need to go to thetournament.com before June 15th!
– Scroll down and select "Become a fan support & win"
– Create an account, name, email, DOB is all that's needed
– Select Bearcat Jam as your team
– Click Create New Account
– TBT will send a confirmation email
2) Follow Bearcat Jam on social media Twitter, Facebook, and Instagram
TBT takes this into consideration too.
3) Why would you do this you ask?
Well as of now Bearcat Jam has 86 supporters on TBT website. Bearcats fans can do better and here's the kicker. If you sign up as a fan of Bearcat Jam and they win the whole thing you get a piece of the $2 million prize money! Right now Bearcat Jam fans stand to win over $2k.
The Purdue alumni team as over 100 fans on the site and the Arkansas alumni team has over 300 fans. Let's make sure Bearcat Jam makes the TBT Bearcats Nation.
*************************************************
A major update dropped on 5/27 in regards to TBT and its Covid-19 safety precautions!
TBT has officially reduced the 64-team field down to 24 for 2020.
The tournament will take place over a 10 day period in July in one location.
At the core of the plan are five facets that make it unique:
All participants will be tested for COVID-19 upon arriving at the location. A positive test result will lead to the removal of both the individual and their team from the event
Teams will be kept separate at all times in quarantine and screened regularly for symptoms of COVID-19
All participants will be tested again after the quarantine period. A positive result on this second test will lead to the removal of both the individual and their team from the event
Teams that have tested negative will be cleared to participate in TBT. Once cleared for participation, TBT will continue to screen individuals for symptoms daily
All players will undergo an exit screening by local health officials
So, to recap. 40 less teams. No fans will be able to attend but The Tournament will still be televised. The specifics of the dates, location, and teams have yet to be announced.
*************************************************
Pics from Bearcat Jam and TBT 2018
(sorry for the poor quality)
---
Be sure to subscribe to GoBeercats to get the latest posts first and follow along with GoBeercats on Twitter, Untappd, Instagram, and Facebook!